Happy New Years!
Please note our shipping department is a little behind due to strong sales over the holiday season. We are shipping most orders within 3-4 business days but expect that to be back down to 1-2 business days by around Jan. 10. Thank you for your patience during this time.
To pay in Dogecoin, Bitcoin or Etherium just go to Checkout, add your address and then on the payment screen select the CoinPay option like this:


We now have an Android App! Click the image below to check it out!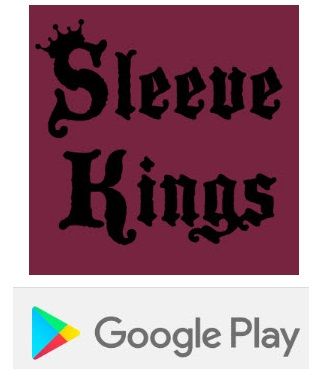 We have a limited number of Masks! Click HERE to order some masks, very limited stock in hand!
Wanna avoid shipping costs? Find us locally! Click HERE for a list of stores that carry our sleeves!
Are you a bit over protective of your games? We understand! Check out how Sleeve Kings is different HERE.


Check out our latest bundles!
MONEY BACK GUARANTEE
The best guarantee in the gaming industry