Check out Catapult Castle!
Catapult Castle is coming to Kickstarter HERE. Watch the trailer:
AND Bamboo Bash is in stock and just $14.95 on Amazon + Free shipping with PRIME! Order HERE.
We have just 250 copies on Amazon Prime to sell at this special price so we can get it up in the Toys and Games Amazon Algorithm.  If you get it and like the game please consider leaving it a positive review on Amazon, it will really help!
To pay in Dogecoin, Bitcoin or Etherium just go to Checkout, add your address and then on the payment screen select the CoinPay option like this:


We now have an Android App! Click the image below to check it out!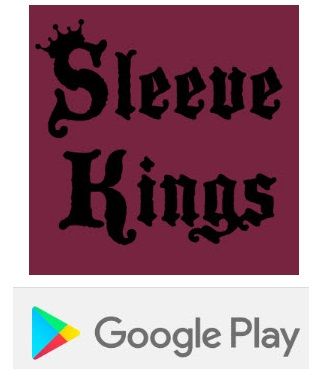 We have a limited number of Masks!  Click HERE to order some masks, very limited stock in hand!  
Wanna avoid shipping costs?  Find us locally!  Click HERE for a list of stores that carry our sleeves!  
Are you a bit over protective of your games?  We understand! Check out how Sleeve Kings is different HERE.


Check out our latest bundles!
MONEY BACK GUARANTEE
The best guarantee in the gaming industry